Springtime Checklist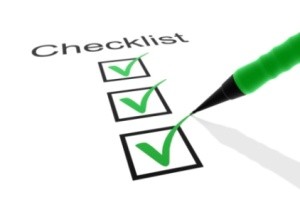 Your summertime lawn's health is not an accident. Green Pointe Lawn Care has done the work for you and has come up with a springtime checklist to get things off on the right foot.
-Call Green Pointe for your spring lawn fertilization and broadleaf weed control and Pre-Emergent crabgrass control treatment. Don't give crabgrass and other bothersome weeds the time of day!
This treatment helps control late summer seeding weeds before they start and is a great way to get your lawn off to a great start. Preventive services are a great idea to keep your lawn green and healthy.
-Aeration treatment Core Aeration is an important service that will be an immense help to your lawn. The process involves removing small cores of soil every few inches and re-distributing the collected soil back over the treated areas, helping to reduce thatch. By doing this, the ground is loosened up and more water and nutrients can make it to the roots of your grass. This service is especially recommended for heavily used areas, or high traffic spots where soil is much more compacted.. Call Green Pointe for a recommendation.
-Sharpen your lawnmower blades. If your lawnmower has been sitting neglected in the garage over the winter, now is a great time to get it back into shape. Find a local professional or set yourself up with a file or bench grinder. Please take all safety precautions!
-Fertilize your lawn. Just like anything else, your lawn needs to be fed. Green Pointe's Fertilization Treatment is a custom blend, specially created for your lawn. Spring fertilizing is a great way to give your lawn a boost, and give your lawn a jump-start into the warmer weather.
-Consider a Spider Barrier treatment. No one wants to have to worry about spiders and insects. The creepy-crawlies love the springtime, and they'd love to make your home their home. Window wells, cluttered areas, and lonely corners are all targeted with this service. With a Barrier treatment, spiders and bugs won't get the chance to settle in.
-Check your sprinklers. Over the winter, sprinklers can become clogged, misaligned or broken. Because most sprinklers run at night, it's difficult to spot problems. Turn them on and watch where the water is going. Make sure there aren't any missed spots, as this will cause unsightly, yellowed, dead spots in your lawn.