Helpful Summertime Hints and Tips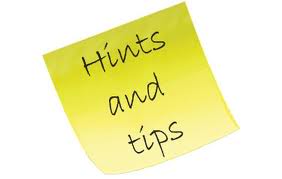 Here are some fun summer time hints to keep your lawn looking great all through the hot summer months.
-Consider getting your lawn aerated. Aeration is a process of mechanically pulling small plugs of soil from the lawn areas, reducing compaction, especially in high traffic areas , allowing air, water and nutrients to get down to the roots. It's a great way to perk up your lawn and keep it looking great.
-Make a note of areas that aren't getting enough water and look dry; adjusting your sprinklers can make a big difference and can save you the hassle of dead areas. One way to make checking for dry spots fun is to get your family in on the job. Get out the swimsuits and turn the sprinklers on and enjoy the summer sunshine. Most homeowners run their sprinklers during the night and are not aware of sprinkler heads that may be plugged or out of adjustment. Checking sprinkler operation during the daytime hours at least once a month is a good practice to insure optimum performance.
-Another reason for dry, crispy grass can be that it's undernourished and needs to be fed. Green Pointe Lawn Care treatment programs are an easy and cost-effective way to your keep your lawn green, weed free and healthy all year long. Beginning in the spring, these treatments will continue working throughout the year, making lawn care a breeze. Relax and leave the schedule to us.
-Summer is when bugs have a bonanza. If you are noticing spiders or other unwelcome guests settling down in the nooks and crannies of your yard, give Green Pointe Lawn Care a call. Our Spider Control Barrier treatment provides a barrier against the creepy and sometimes dangerous spiders and insects that can invade your home.
Green Pointe Lawn Care is a local Utah company, one that can help with your lawn needs. Professional service and treatments are what you deserve. We will deliver great service and results; you can rely on Green Pointe Lawn Care, a Utah company.
Give us a call to schedule your consultation today!