About Us
Introducing

Green Pointe

Lawn Care, A Local Utah Company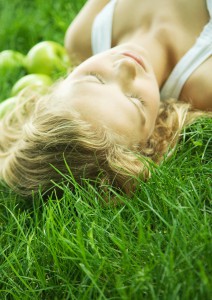 Green Pointe Lawn Care provides our customers with a wide range of lawn care services including lawn fertilizer, weed control, spider control barriers and preventive grub control. We are centrally located to Salt Lake City, Draper and Bountiful, Utah.
Our customers can count on us for quality customer service, integrity, experience, education, punctuality and professional service. Our number one objective is to take care of our customers and provide them with top-quality lawn care service and support.
Green Pointe Lawn Care has been servicing Salt Lake Valley, Draper, Bountiful and other communities in the intermountain area for many years. We offer our customers 28 years of lawn care experience, so you can have the comfort and security of knowing that you're working with a company that knows how to get the job done right.
If you are looking for quality lawn care, look no further. At Green Pointe Lawn Care, we take pride in pleasing our customers with the best work possible—and we want you to be 100% satisfied.  All annual treatment programs are guaranteed!
Our lawn care experts make it a point to talk with our customers, to educate, offer advice and answer questions. We want you to be well informed, so you have the knowledge to do your part to obtain and maintain a healthy lawn, such as proper mowing, watering and edging.
At Green Pointe Lawn Care, we know that an attractive yard with healthy, green, weed-free grass can increase the value of your home, and allow you to create lasting family memories as you enjoy leisure time and relaxing in your yard. A thick, healthy lawn provides a great area for children to play games and laze on the grass, daydreaming and watching the clouds go by. Keeping your lawn in good health not only makes your home more attractive, it becomes a great place to entertain your friends and raise a family.
If you take pride in having a healthy, green, and weed-free lawn let us help. You can spend your weekends hauling fertilizer home from the garden center and trying to figure out exactly what will eliminate crabgrass, weeds or how keep the next hatch of insects under control—or you can choose to let the trained technicians from Green Pointe Lawn Care evaluate your lawn type and soil conditions, and provide a seasonal treatment program while you relax.
Take pride in an attractive lawn. Go to our Services page and select one of the several treatment programs offered, or call Green Pointe for a free, no-obligation price estimate and analysis of your lawn. We want to help!
Green Pointe Lawn Care will provide you with the best service in town. Call today! (801) 261-1171
Sincerely,
Green Pointe Lawn Care