Save Money And The Environment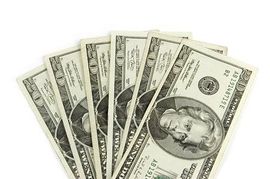 A great way to save both some money and the environment is to turn your sprinklers off for a day or two when heavy summer rainstorms roll through. Your plants have usually received the water they need after only a few minutes of rain. You can do your pocket book, the environment and your lawn a favor by skipping a watering session or two. If a significant amount of rain falls and the sprinklers are left on, lawns can be overwatered, which can lead to lawn problems such as fungus and mildew, things you definitely don't want to occur.
Plants don't just need water to thrive though. Regular feedings and weed control treatments help keep your lawn healthy and better able to survive drought and insect problems. Green Pointe Lawn Care, a local Utah company, provides lawn fertilization treatment programs that help keep your lawn green and healthy all season long. Green Pointe Lawn treatments, coupled with proper watering and mowing, provide inviting play areas, afford extra cooling around your home and improve the curb appeal of your home. All treatments are carefully applied by trained, licensed, full-time technicians. Green Pointe fertilization and weed control treatments can be your lawn's best friend.