Our Featured Lawn Care Services
Our Mission Statement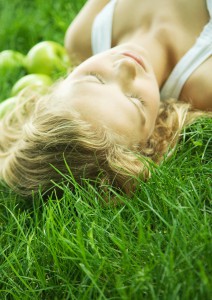 Green Pointe is dedicated to providing professional high quality service.
Those who share this goal also share our future.
Integrity – Delivering what we say we will. Green Pointe Lawn Care can take care of all of your lawn care maintenance needs such as fertilizing and weed control. Our service areas include Salt Lake City Valley, Bountiful, Draper, and most communities in the Intermountain area. There is no job too small or too large for us to handle. We take pride in our customer service to ensure our customers the best service available. Not only will your needs be met, you will also enjoy working with our full time, year around staff. Our goal is to employ individuals who are knowledgeable, experienced, and clean cut. We want you to be comfortable knowing that you are working with experienced lawn technicians that are trained and licensed by the state of Utah and efficient in their job. Our staff cares and will do what it takes to respond to your needs. Our goal is to create and develop long lasting customer relationships.
This website will assist you with frequently asked questions to common lawn care, weed and grub control questions; take a look at our "Questions" page to get answers to your questions. If you're shopping around and looking for the best quality service, just fill out the "Free Estimate" form and we will get back to you as soon as possible with your competitive quote. We strive to return our customers calls in a timely manner. Perhaps, you may be interested in viewing some images and reading about the services we provide. Please take a look at our "Services" page which will give you a better idea of what we can do for you.
Give us a call today for immediate assistance with your fertilizing, weed control, and grub control needs. Call (801) 261-1171 Let us know what's going on and we will be out to your home or office, to assist you with your needs before you know it.
We are a LOCAL UTAH COMPANY, our mission to bring top notch service at a reasonable price.
We are here to help and our goal is to ensure that you are 100% satisfied with our work.